Petrino's son arrested in Indiana on drug charges
By: The Associated Press
Published: Monday, July 18, 2011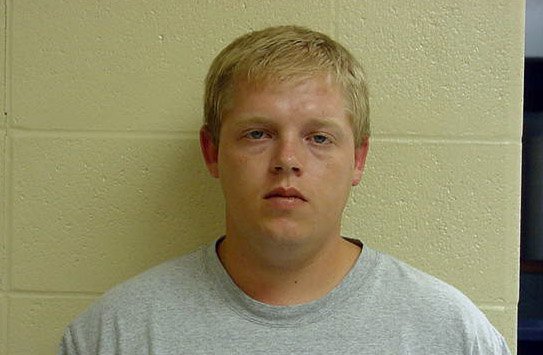 ( Dubois County Security Center )
Dominic Petrino
HUNTINGBURG, Ind. — The son of Arkansas football coach Bobby Petrino has been arrested in Indiana on drug-related charges.
The Huntingburg Police Department in southern Indiana said 23-year-old Dominic R. Petrino, of Fayetteville was arrested at 12:06 a.m. Monday and charged with driving while intoxicated, possession of marijuana, illegal possession of prescription drugs and possession of paraphernalia.
An officer pulled Petrino over after reportedly seeing him drive off the road and then back onto the roadway. Police say a blood test showed the presence of marijuana and prescription opiates.
Petrino was booked into the Dubois County Jail and was released on $1,000 cash bond later Monday. A jail officer didn't know if he had an attorney.
The Herald of Jasper reports Petrino had been a backup quarterback for the Razorbacks.
Text of a statement issued by Arkansas coach Bobby Petrino on the arrest of his son Dominic on drug and DWI charges:
"Nick is our son, he is not a member of the Arkansas football team. As such, this is not a University of Arkansas issue. Instead, it is a family matter and a legal matter. My family will trust and respect the legal system and will not comment outside that process. Becky and I ask that you appreciate and respect the private nature of this issue and understand our lack of further comment."
Discussion
Have a comment on this story? Join the discussion or start a new one on the Forums.