COMMENTARY:
Pair Forever Linked
Ex-Basketball Players Shined
By:
Rick Fires
Published: Monday, June 10, 2013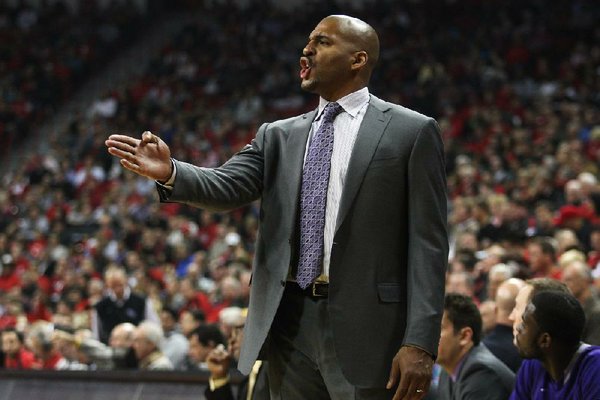 Central Arkansas coach Corliss Williamson gestures during the first half against UNLV in an NCAA college basketball game Wednesday, Dec. 28, 2011, in Las Vegas. (AP Photo/John Gurzinski)
I couldn't help but think of Corliss Williamson and the Russellville Cyclones after reading that Jason Kidd had retired last week.
-
Please Log In
Oops! It looks like you're not logged in. To read this full story, "Pair Forever Linked ", subscribers can log in now.
Log in to WholeHogSports
Not a Subscriber?
You can get access to this story and all of our other great content for as little as $0.99. Join our other readers today!
Subscription Options
Discussion
Have a comment on this story? Join the discussion or start a new one on the Forums.