Arkansas 2018 pledge Reggie Perry rocking the rim
Published: Tuesday, December 27, 2016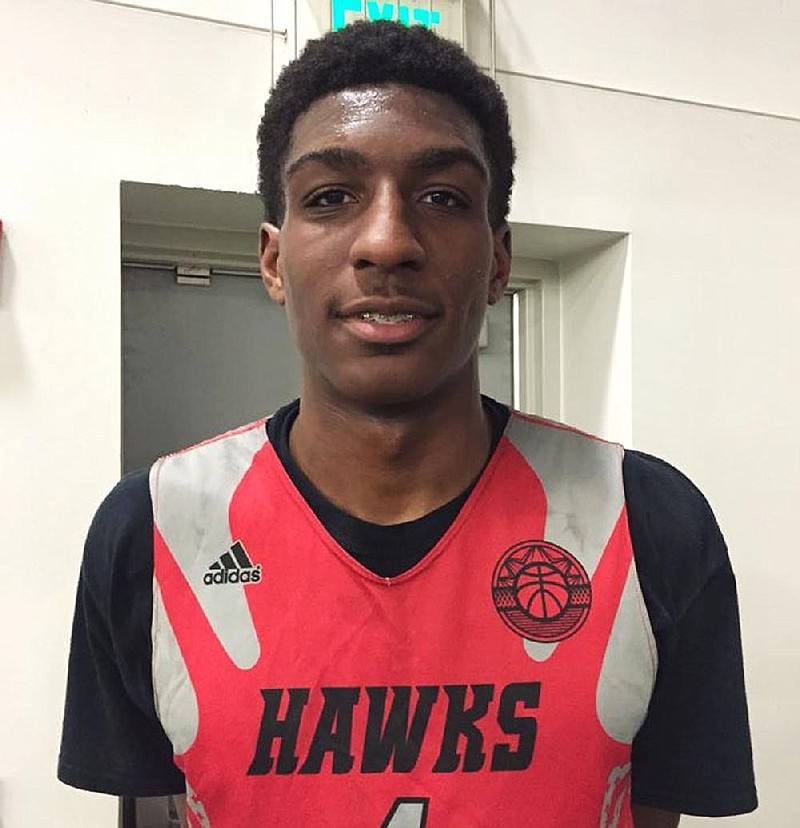 FAYETTEVILLE — As one of the nation's top juniors, Thomasville, Ga., standout and 2018 Arkansas pledge Reggie Perry has not disappointed early this season.
Perry (6-foot-10, 225 pounds) - the 38th-best junior in the country, per ESPN.com - is averaging 24 points, 10 rebounds and a pair of blocks per game.
He finished with 23 points, 16 rebounds, 4 steals, 3 assists and 2 blocks Monday night in his team's fifth straight win as his team bean play at its own Holiday Hoopfest.
"He's playing great," Thomasville head coach Ben Tillman said. "He's overall skill level is so high and he works hards. The only thing I think he needs to work on is playing hard all the time. He's so good that I think he gets bored sometimes when the level of play isn't up to his and he'll take off a minute or two."
Tillman believes that Perry, one of three starters back from a 28-2 team last season, has spread his wings as a leader as well.
"He's not a guy that talks a lot, but I talked to him about being more of a internal leader rather than an external one," Tillman said. "I consider an internal leader as one who does the right things day in and day out in the locker room, who sets an example for his teammates on and off the floor and he is a guy that has embraced that role and flourished in it."
Perry seems to be playing very relaxed per Tillman, who believes that is in part due to having his college choice out of the way since he chose the Razorbacks over Florida State, Alabama, Auburn, Mississippi State, Arizona State, Iowa State and others.
He became the fifth of five Arkansas Hawks' AAU teammate to pledge to head coach Mike Anderson's Razorbacks during the summer in a class that is currently ranked No. 1 nationally by ESPN.com.
"He loves the coach at Arkansas and Coach Anderson and all the coaches there love him," Perry said. "They stay in constant contact with him. He is so happy to be headed there for college with all those other guys. It's just a great mix for him and all those other guys.
"I have no doubt that are going to do some big things while they are there along with the other guys they have at Arkansas."
Perry plays center for the majority of his games, but is versatile enough to step out and hit 3-pointers and handle the ball as well.
"He does a great job inside and posts really well, but when they try to double and triple team him and clog things up, he can very easily come out of the post and knock down jumpers and even has great range and has made several 3-pointers for us this season," Tillman said.
"I guess if there was one thing he could work on when it comes to his skills it is his handle, but it is already really good for a guy his size."
Thomasville (5-4) will continue play Tuesday night in the three-day Holiday Hoopfest.
"We lost our starting point guard before the season and had a sophomore that had to step in," Tillman said. "He really started to play well in the first win of our current streak and now we have the starter back and things are going well."
Discussion
Have a comment on this story? Join the discussion or start a new one on the Forums.