Little Rock Christian's Kalin Bennett:
Bennett unleashing vast potential
Published: Saturday, July 2, 2016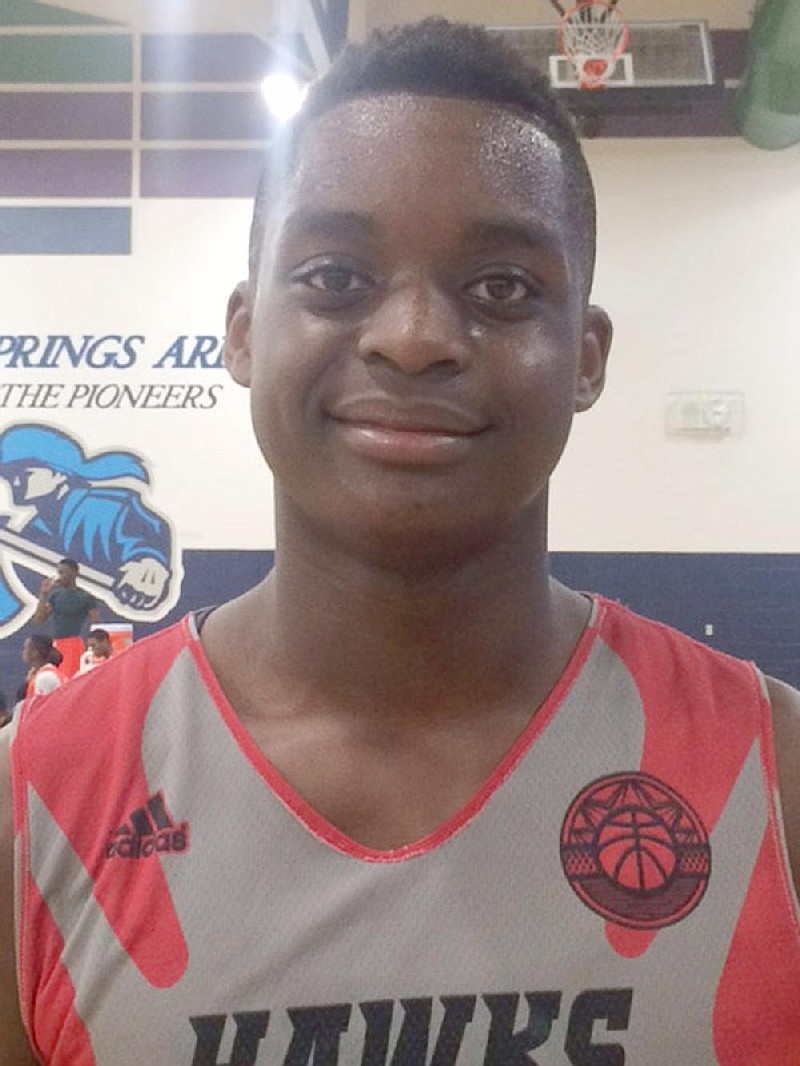 Forward-center Kalin Bennett, 6-9, 235 plays for the 15-under Arkansas Hawks.
Those with the chance to see Little Rock Christian junior Kalin Bennett play for the Arkansas Hawks AAU team this summer know that he fits the picture of just what a power forward is suppose to look like.
But Bennett (6-9, 235), who is 16 and already wears a size 20 shoe, is likely on his way to being a center as he is expected to between 7-0 and 7-2.
"The sky is the limit on this kid," Hawks coach Bill Ingram said. "There is no way a coach can pass on this kid."
The 2018 prospect – who heads up Little Rock Christian with sophomore point guard and Razorback commit Justice Hill (5-10, 160) – has started to get attention from high major programs.
"I have one offer from UALR and some of the schools I am talking to are Arizona, Arkansas and some other good schools," Bennett said.
He got a chance top watch the Razorbacks practice earlier this week.
"I think they are going to have a great team when it is all said and done," Bennett said.
Bennett is using this spring and summer to work on his strength and post-up play.
"I am trying to get stronger and work on my shot," Bennett said. "I think I have gotten stronger in posting up and I think that is going to be a great asset for me coming in July."
He and his fellow Hawks got a chance to hear former Razorback and NBA player Ronnie Brewer on Tuesday during their three-day training camp in Fayetteville.
Brewer stressed a few things that resonated with Bennett.
"To keep working hard and never stop getting in the gym and don't be afraid to get out of your comfort zone," Bennett said. "I have been a big fan of Ronnie Brewer ever since he has been playing in the NBA. "
Discussion
Have a comment on this story? Join the discussion or start a new one on the Forums.