McClellion Anxious To See Future Home
Published: Thursday, July 21, 2016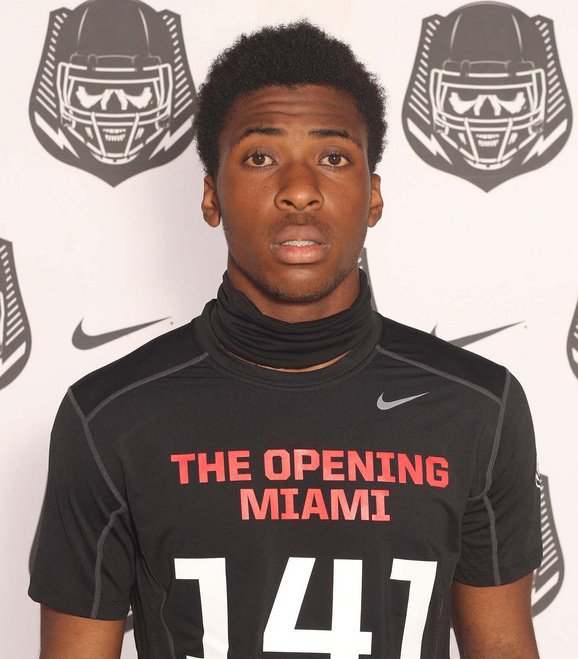 FAYETTEVILLE — Razorback cornerback pledge Jarques McClellion (6-1, 170 pounds) felt like Arkansas was the place for him even before stepping a foot on campus.
The Delray Beach, Fla., American Heritage standout, a three-star prospect per ESPN.com, will do the later Thursday night when he and his dad arrive for an unofficial visit.
"I am just looking forward to checking out everything, meeting some of my teammates and getting to spend time with the coaches," McClellion said. "I am excited about finally getting up there."
McClellion chose Arkansas over Michigan State, West Virginia, Nebraska, North Carolina, Maryland, Louisville, Kentucky, Duke, California, Boston College and others.
"There were some people telling me I should go to Michigan State because of all the success they have had lately, but I felt like Arkansas was the best place for me," McClellion said. "I felt the love so much from the coaches and it is the SEC where the best play against the best."
He lauded both Arkansas head coach Bret Bielema and linebacker coach Vernon Hargreaves, his chief recruiter.
"The thing about Coach Bielema and Coach Hargreaves is you can tell that they really care about you as a person and not just a player," McClellion said. "Coach Hargreaves told me he still wanted to stay in touch with me even if I went to a different school.
"I know they are going to take care of me while I am at Arkansas. I was looking for a family atmosphere and I know this is one."
Discussion
Have a comment on this story? Join the discussion or start a new one on the Forums.