Arkansas takes its best shot to land New Orleans standout Brad Stewart
Published: Sunday, January 22, 2017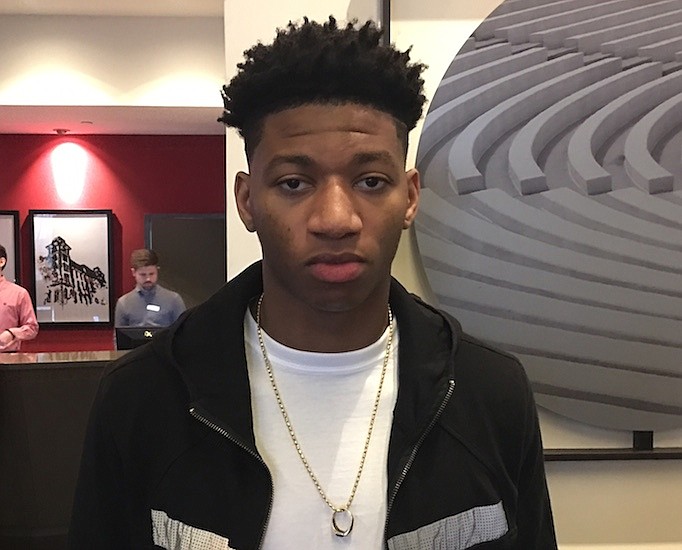 FAYETTEVILLE — It may be late in the game, but a weekend visit from New Orleans safety prospect Brad Stewart at least has Arkansas in the race at the end.
Stewart (6-1, 190) was one of 13 official visitors this weekend and said he has his list down to Arkansas, Arizona State and Florida, where he will visit next weekend.
"With as many Louisiana people being here, it feels like home (at Arkansas)," Stewart said. "So I got a good vibe will all the players."
Current Arkansas linebacker Giovanni LaFrance, who doubles as his cousin, was his official host.
"He just showed me around, going over things, telling me about my chances of playing and why I should come here, really," Stewart said.
It was Arkansas wide receivers coach Michael Smith who talked Stewart into changing his plans this weekend.
"Coach Smith is like family," Stewart said. "He is from New Orleans and that is how I ended up coming up here honestly because I was suppose to be at Virginia Tech this weekend.
"He sit me down and we had basically a man-to-man talk."
Stewart believes that the elevation of Paul Rhoads to defensive coordinator is a big win for Arkansas.
"I think he has got some good schemes and we got a chance to go talk football in the lab," Stewart said. "…Honestly I think the defense should be way better this year."
Stewart talked about why Florida is on his list.
"Once a DB goes into Florida, they are held to a higher level and that is why they are DBU just like LSU," Stewart said. "Them DBs are just held to a higher level so it will be going into a great situation."
He sees that Arkansas has the opportunity with its current class to make a push for that title in the future.
"I know they have a lot of good commits here and a lot of people that are going to be held to a high level coming in here as well," Stewart said. "Really it is about coordinating things and help everybody out and be great."
Discussion
Have a comment on this story? Join the discussion or start a new one on the Forums.