Epley hoping Arkansas offer comes through in the end
Published: Sunday, January 22, 2017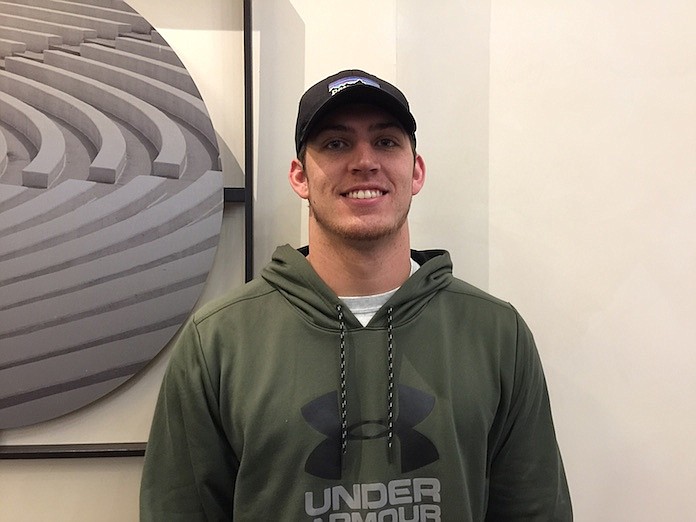 FAYETTEVILLE — Tyler, Texas, Junior College defensive end/linebacker Michael Epley has big hopes that Arkansas will call him at some point before national signing day and let him know the Razorbacks have a scholarship available for him.
Epley (6-3, 245) was one of three official visitors out of 13 this weekend that arrived in Fayetteville without a scholarship offer.
"It would mean a lot, because this visit really showed me that it's a great school and I'd want to be here, for sure," Epley said.
He was very impressed with Arkansas head coach Bret Bielema and his assistants.
"The coaching staff was awesome," Epley said. "It was the first time I got to meet all of them in person. The whole staff is just all geared toward success. Every last one of them is going to root for you and push you to the limit."
Epley, who was hosted by Karl Roessler, had 85 tackles, 12 1/2 sacks and 23 tackles for lost yardage as a sophomore at Tyler.
"My biggest strength is getting to the ball every play, having a nose for the ball and just getting after the quarterback," Epley said.
He learned a lot about what Arkansas intends to do by switching to a 3-4 next season and what he would play.
"Yes, a standup linebacker in the 3-4," Epley said. "It's a new scheme for them and they might still hire a new coach with the new rule and having a tenth coach. I don't know if (linebacker) Coach (Vernon) Hargreaves would be my coach or if they'd hire someone else and bring them in."
Arkansas secondary coach Paul Rhoads was elevated to defensive coordinator this week.
"He's a really good guy, I'd love to play for him," Epley said.
Epley's list of schools include Washington State, Colorado, Utah, Utah State and Tulane.
"There's a couple, but Arkansas is the one that's pursuing me the most at the end here," Epley said. "We'll just see how things go from here. There's Washington State, Colorado, Utah and Utah State."
Epley would be able to enroll earlier than some of the other Razorbacks targets.
"I graduate from T.J.C. this spring, so I'd enroll in the summer at the first semester," Epley said.
Discussion
Have a comment on this story? Join the discussion or start a new one on the Forums.