Little Rock Parkview's Stokes begins to step forward
Published: Monday, July 17, 2017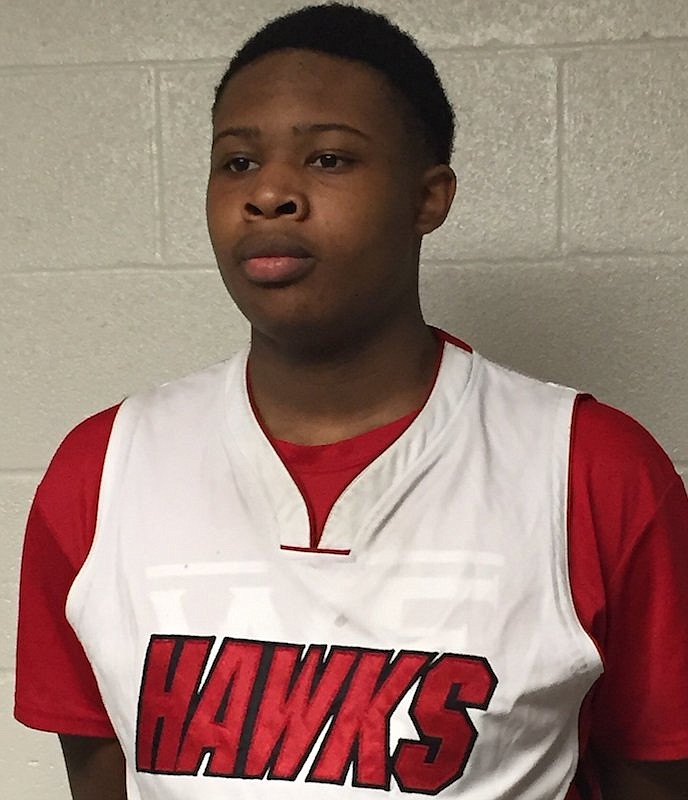 He's the other center on the Arkansas Hawks 17-and-under roster, the lesser known of the two, but also one that is beginning to get more recruiting attention.
Little Rock Parkview senior Caleb Stokes (6-9, 240) had his best game of the Peach Jam in the team's finale as he put in 16 points on 7-of-8 shooting Saturday while also grabbing eight rebounds.
Hawks coach Bill Ingram believes it has a lot to do with Stokes - who averaged 3.9 points and 1.4 rebounds as a junior playing behind seniors last season - getting in better shape.
"First of all he has lost about 15 to 20 pounds, which is big for him," Ingram said. "So he is moving a lot better. He is very talented. With Caleb, it is pretty simple - he just needs to work on just staying in shape because his talent level is off the charts.
"He is a scoring machine and anybody who has watched him play can tell you that. He has also grown some and is now a legit 6-9. We are going and expecting him to have a big-time July."
Stokes had played behind former Arkansas commit Reggie Perry (6-10, 225), who pledged to Mississippi State on Monday.
Stokes, who has averaged 5 points and 2.8 rebound this spring and summer on the Adidas Uprising AAU circuit, has a pair of offers from South Florida and Louisiana Tech while Arkansas, Missouri Charlotte and others have shown interest.
"Stokes' recruiting is blowing up now, but that is common this time of year for big guys because schools start looking at their list and they are like 'I've got to have a big guy,'" Ingram said.
"If you have a talented big guy he is going to get a lot of recruiting this month, especially if he can do some of the things offensively that Stokes can do."
The Hawks, 20-10 so far this season, finished 2-3 in the Adidas Gauntlet Finale last weekend and will play in a four-day event in St Louis this weekend before finishing the summer in Las Vegas on July 26-30.
Discussion
Have a comment on this story? Join the discussion or start a new one on the Forums.