Arkansas grid pledges nominated for U.S. Army All-American Game
Published: Wednesday, May 24, 2017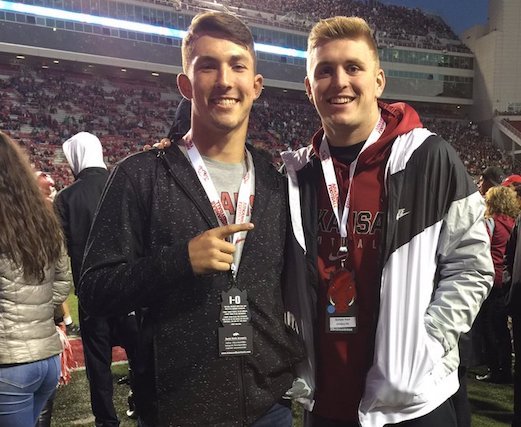 Connor Noland, Bumper Pool
FAYETTEVILLE — The organizers of the U.S. Army All-American Game have a high opinion of those in the 2018 Arkansas recruiting class, as well as those who could be.
All four Razorback pledges - Greenwood quarterback Connor Noland (6-2, 185 pounds;, Lucas, Texas, Lovejoy linebacker Bumper Pool (6-2, 220); Desoto, Texas, cornerback Byron Hanspard (6-1, 188); and Carterville, Ill., tight end Luke Ford (6-7, 250) - all have been nominated to play in the game.
Earle quarterback Gerry Bohanon (6-4, 215) and Pulaski Robinson cornerback/receiver Nathan Page also are among the more than 400 players nominated. Bohanon has been offered by the Razorbacks and Arkansas is recruiting Page.
The selection committee will narrow the nominees to 100 that will be invited to play in the event in January at the Alamodome in San Antonio.
The 2017 game drew more than 40,000 fans.
Discussion
Have a comment on this story? Join the discussion or start a new one on the Forums.