Williams gets first look at Arkansas' new basketball program
Published: Saturday, August 10, 2019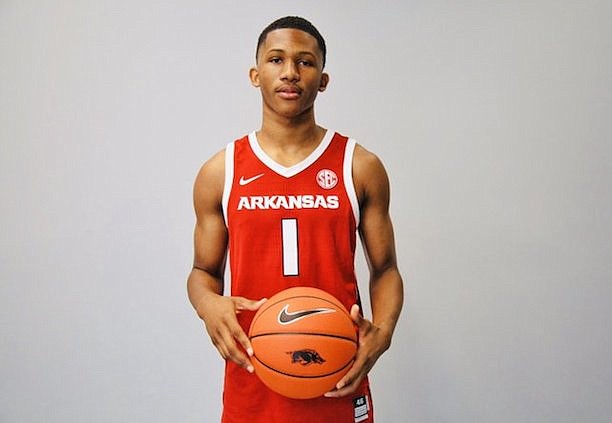 FAYETTEVILLE — 2021 hoops prospect Terran Williams of Marianna admits he grew up a Kentucky fan, but also watched as much Arkansas basketball as could while growing up.
So Williams (6-4, 175) was excited about taking an unofficial trip this weekend to Fayetteville to check out new head coach Eric Musselman's Razorback program.
"My overall experience of the visit was great," Williams said. "They took me around the campus and facilities and I met with the whole staff along with the basketball team."
Williams, who has offers from Auburn, Texas A&M and TCU, was impressed with Musselman's NBA coaching experience and the pro nature of the way the program operates.
"Yes, he talked about the NBA experience and I think it's great that he is running the program like that," Williams said, "because he is getting players ready for the next level and not just to win a championship but to get them to their overall goal."
Williams left without an offer from Arkansas, but is hoping one eventually comes.
"It would be great to have an offer from your home state," Williams acknowledged.
Williams, who played for the Joe Johnson Hawks 16-and-under AAU team this spring and summer, is close to Arkansas assistant Corey Williams. The two are not related.
"Coach Corey and I have a great relationship," Williams said. "I can call him if I have any questions."
Williams averaged 15.4 points, 4.2 rebounds and 3.3 assists last season for Bearden, but has returned to Marianna.
"Yes I'm going back home," Williams said. "It really wasn't a tough decision. It was the best decision for me as a player and student."
Williams believes he brings a lot to the table.
"I have an all around game," Williams said. "My main strengths are defense and being aggressive on both sides of the court. I'm a great leader I love to lead people in the right direction. I'm always improving my jump shot and ball handling."
Discussion
Have a comment on this story? Join the discussion or start a new one on the Forums.