Ledbetter likes what he sees in CWS-bound Hogs
Published: Thursday, June 13, 2019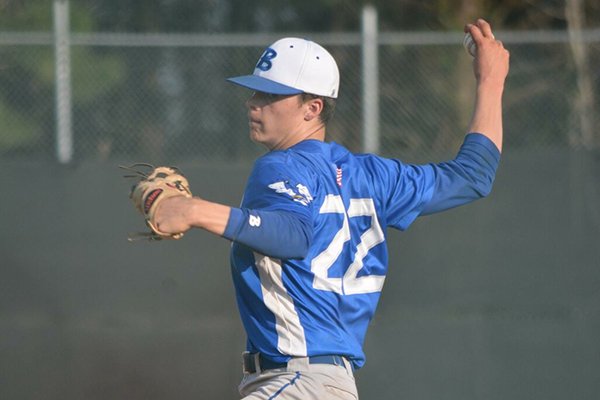 ( Submitted )
Bryant freshman Austin Ledbetter is the third member of his family to commit to the Razorbacks.
Bryant junior Austin Ledbetter (6-foot-1, 190 pounds) has many paths to college success as he could be a great shortstop, a great pitcher or maybe even as a quarterback.
But as of now, his path is as an Arkansas 2021 baseball commit, who is excited about watching the Razorbacks play in a second straight College World Series.
Arkansas (45-18) will open its CWS action at 6 p.m. Saturday night against Florida State (41-21).
"I was thrilled to see the team going back," Ledbetter said. "I feel as if it's a huge accomplishment this year because of the loss of many key players from last year's team.
"I'm happy for the team and proud to be a future Razorback because these past two years the team set the bar high and set a standard for future Razorback players and recruits."
Arkansas came within an out of winning the national championship last season and has been one of the nation's top teams all year in its quest to get back to the CWS championship series.
"I think they just need to keep doing what they are doing, they are the best hitting team in the country period," Ledbetter said. "I feel like they have huge momentum going into the World Series and have the best chance to win it, they just have to play their game and minimize errors."
Ledbetter, who was 7-1 this season with a minuscule ERA of 0.78 in 44 2/3 innings, is one of the members of an Arkansas 2021 class that is ranked ninth by Perfect Game.
That goes along with Arkansas' 2019 recruiting class being ranked 14th and its 2020 one tabbed second nationally.
Ledbetter joins Texarkana outfielder Braylon Bishop (6-0, 175) as the state's top two 2021 prospects and ones that are already committed to Razorback coach Dave Van Horn.
"I'm excited for Coach Van Horn and the team and excited for what the future has in place for the program," Ledbetter said.
Ledbetter is batting second, Bishop third and Arkansas 2020 commit Nick Griffin of Monticello fourth this season for the Arkansas Sticks summer baseball program.
Bishop, also a quarterback, is cousins with Arkansas defensive back LaDarrius Bishop and LSU freshman pitcher Jaden Hill.
"I can see Braylon being one of the top players at the college level," Ledbetter said. "He's fast, strong, can hit with the best of them and has a very good glove. Definitely, a future starting center fielder for the Hogs."
Sports on 06/13/2019
Discussion
Have a comment on this story? Join the discussion or start a new one on the Forums.