Robinson's Mcintosh adds to Arkansas' impressive PWO haul
Published: Wednesday, February 5, 2020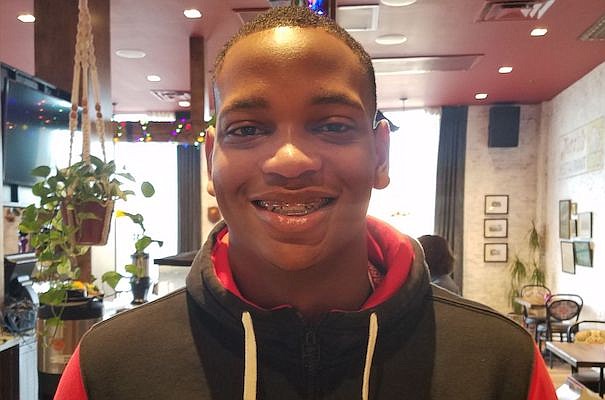 In addition to picking up a few more scholarship additions on Wednesday, Arkansas added the state's leading tackler as a preferred walk-on.
Joe T. Robinson linebacker Chandler McIntosh (6-2, 225 pounds, 4.7 40-yard dash), who had a whopping 213 tackles with 47 for lost yardage and 12 sacks last season, went public Wednesday with his decision to be a Razorback.
McIntosh, who had scholarship offers from Lamar, Austin Peay, Tennessee-Martin and Northeastern State, and a PWO offer from Memphis, took an official visit to Fayetteville the past weekend.
"I loved it from the moment I got here. I felt the atmosphere and felt the coaches' love," McIntosh said. "It's definitely a place you want to be."
Mcintosh, who was an All-Arkansas Preps first-team linebacker selection, had always dreamed of playing for Arkansas.

"When you grow up here all you see is Arkansas and Arkansas," Mcintosh said. "We don't have a famous sports team, so this is like our professional team, NFL team. With me being from Arkansas I just want to be a Hog. I feel like the new coaching staff will be turning the program around.
He is part of a preferred walk-on class that also includes Watson Chapel athlete Kevin Compton (6-2, 175), Dumas athlete Chris Harris (5-11, 182), linebackers Jackson Woodward (6-3, 200) of Little Rock Christian and Brooks Both (6-0, 225) of Harrison, kickers Rhett Thurman (6-1, 170) of Cabot and Vito Calvaruso (6-2, 175) of Jefferson City (Mo.) Helias Catholic and Shreveport Calvary Baptist long snapper Eli Chism (6-2, 225).
Bentonville West Jonas Higson announced his decision to play at Arkansas on Wednesday and he will line up at tight end, a spot where the Razorbacks are lacking in depth.
Thurman enrolled at Arkansas in January and will be able to go through spring practice.
McIntosh played his senior season at Joe T. Robinson after starting his high school career at Little Rock Parkview.
He credits the move to Joe T. Robinson and a higher power for helping him improve as a player.
"It sounds kind of cliche, but honestly God, because I came from Parkview and finished the year with 91 tackles, so to get 213 is just a big leap," McIntosh said. "I feel like the coaching staff definitely helped me being fundamentally sound to be able to read plays and be able to dissect the offense."
Joe T. Robinson assistant coach Brian Maupin praised McIntosh's nose for the football.
"Great kid, great family," Maupin said in an earlier interview. "…He's a kid that finds his way to the ball. Extremely physical. Wants to be coached. He has a rare nose for the ball. He's not the fastest kid on the field, but he's always going to be just kind of in the right spot. He has a real nose for the ball.
"Plays just seem to gravitate toward him, and that's always been the mark of a great linebacker. You can't always explain it, but the play always seems to be around him."
McIntosh will join several other former Robinson players on the Razorback roster in tailback T.J. Hammonds, wide receiver Kolian Jackson, defensive tackle David Porter and defensive end Zach Williams.
Discussion
Have a comment on this story? Join the discussion or start a new one on the Forums.