Commentary:
Changing college transfer rule would create more problems
Published: Monday, February 24, 2020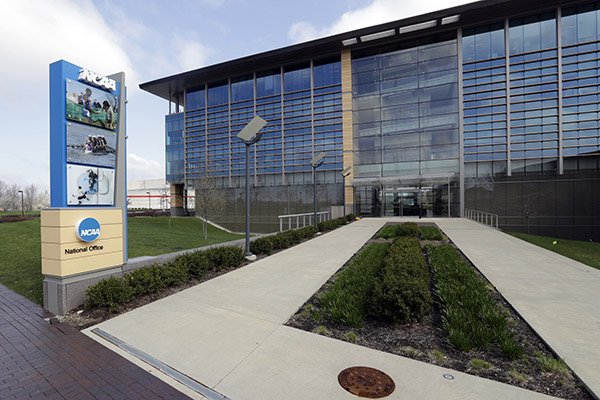 Suppose you're a college football player and you want to transfer without having to sit out a year, what do you do?
You call grandma. You convince grandma she's very sick, even though she may be quite well. You then use grandma's supposed illness as an excuse to petition the NCAA for an immediate transfer without having to sit out a year under the current rule.
Hey, it's worked before.
But players may no longer need an excuse if a plan to change the waiver process is adopted by the NCAA. There's a big push -- proposed by Big Ten athletic directors and backed by the ACC -- to allow Division I football and basketball players to transfer one time without sitting out a season of competition. The plan will be presented to the rules committee in April and, if adopted, players could begin to transfer without penalty by the end of the 2020 athletic calendar.
College coaches no longer have the stranglehold on players they once had, and that's a good thing. There are legitimate reasons why college athletes transfer and the pendulum has clearly swung in the players' direction. But let's call this proposal for what it is.
It's free agency and college coaches, not surprisingly, are against it.
"I'm afraid of what the outcome will be," said Todd Berry, a former college coach who is the executive director of the American Football Coaches Association. "It leads to recruiting off other campuses. If you're at another program why would you take a high school player? Why not go get one that's already proven in college. The (transfer) rule was in there for a reason."
I didn't realize players on scholarship had it so badly, especially with the free education and name recognition that'll look good on any resume. But, hey, if we're going to do free agency, let's do it right.
How about signing ceremonies after spring drills, when players who might have been yelled at by their coaches or told to run extra laps can announce a transfer? ESPN can televise the biggest transfer announcements and promote it non-stop like 10 years ago when NBA free agents LeBron James, Dwayne Wade and Chris Bosh all signed with the Miami Heat. Then, Stephen A. Smith and any yahoo he's paired with can argue about it for 48 hours.
Wouldn't that be wonderful? Wouldn't that be must-see TV?
Of course not. It's an idiotic idea, almost as dumb as the idea of allowing college athletes to jump to new teams like they do in a slow-pitch, summer softball league. Just think of the implications, and we'll use LSU as an example.
LSU is counting on Myles Brennan to take over at quarterback for Joe Burrow, who is headed to the NFL after leading the Tigers to a national championship. Suppose Brennan stinks it up in spring drills and LSU lets it be known they're in the market for a starting quarterback from another top team to come in and take over immediately.
Or, suppose a projected starter at Alabama gets beat out in the spring and is placed on second team. Can he then transfer and play immediately at rival Auburn?
Apparently so, and no one is going to reimburse a school for recruiting expenses and the time they've spent molding a player who decides he wants to play the next year somewhere else.
There are instances, certainly, where college players get a raw deal. That happened just weeks ago when coach Mel Tucker said he was staying at Colorado then left hours later to take over at Michigan State. Incoming freshmen and transfers at Colorado should be released from their national intent letter and sign elsewhere, if they want.
I just hope college football doesn't become a turnstile where players come and go freely without restrictions.
"This waiver thing, we've got to help people that truly have a problem," Texas Christian coach Gary Patterson said. "It can't be just because you don't like somebody or somebody said something to you. We all have to live in a world that's like that."
Discussion
Have a comment on this story? Join the discussion or start a new one on the Forums.