Joe Johnson scores 35 points in second TBT win
Published: Saturday, July 11, 2020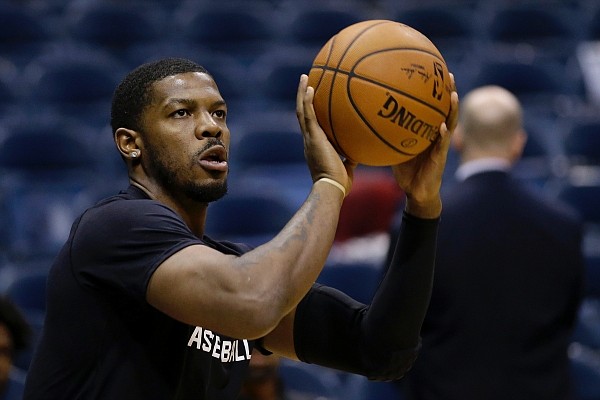 Joe Johnson, playing for Overseas Elite in The Basketball Tournament in 2020, played at Arkansas from 1999-2001 and was a first-round pick of the Boston Celtics in the 2001 NBA Draft. (AP Photo/Aaron Gash)
Joe Johnson, the former Arkansas star who played 17 seasons in the NBA, was dominating in leading his Overseas Elite team to a 93-76 victory over Herd That on Saturday in the quarterfinals of The Basketball Tournament at Nationwide Arena in Columbus, Ohio.
The 6-8 Johnson scored 35 points, grabbed 7 rebounds and finished with 5 assists.
"When you're that big and that good, there's not many people that's ever walked this Earth that's had an answer for you," Herd That guard and general manager Ot Elmore said of Johnson after the game.
"I bet a lot of coaches are glad he's not in the NBA right now because I tell you what, he can still get a bucket."
Former Razorbacks forward Jacorey Williams scored six points on 1 of 7 shooting and had five rebounds for Herd That. He finished the game with five turnovers
Overseas Elite advanced to play in the TBT semifinals at 3 p.m. Sunday on ESPN.
Discussion
Have a comment on this story? Join the discussion or start a new one on the Forums.