Connections lead Hawaii middle infielder to Razorbacks
Published: Tuesday, September 29, 2020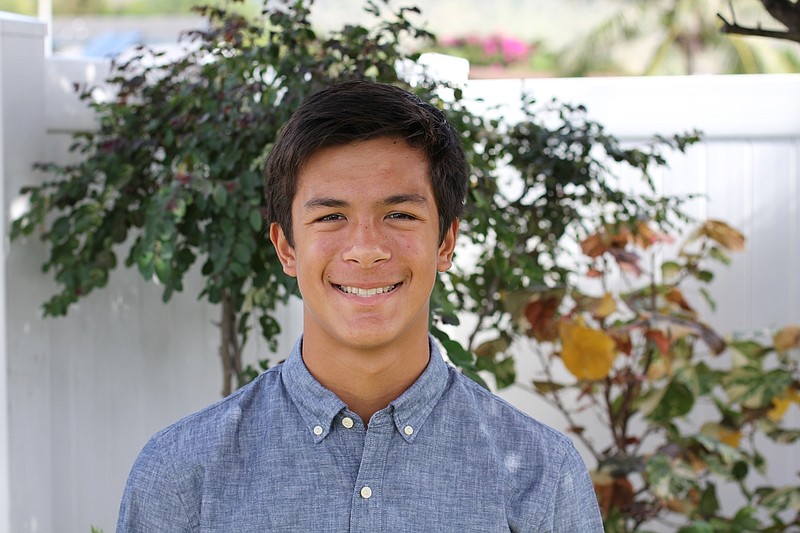 FAYETTEVILLE — New Arkansas baseball commit Nolan Souza didn't need to see the Fayetteville campus before he committed.
The program spoke for itself.
Souza, a 6-1, 180-pound sophomore from Honolulu, committed to Dave Van Horn and the Razorbacks last week.
"(Arkansas) is my number one school," he said. "Playing for someone like Coach Van Horn is an amazing experience."
Arkansas was the top choice for Souza on a list that included Tennessee, Arizona, Hawaii, TCU and others.
Aside from the staff, another big draw for the middle infielder was the fans.
"The fan base in Arkansas is just unbeatable," Souza said. "The amount of fans that go to the games, and the support they give all the players, it was just unmatched in all of the SEC."
Souza's summer league team, the Hawaii Tigers, are coached by former Hawaii baseball coach Ron Nomura and his son, former Razorbacks second baseman Rick Nomura.
Rick Nomura has been using some of the drills he learned at Arkansas to help improve Souza's fielding.
"He's teaching him that as you're fielding you're throwing the ball at the same time," Ron Nomura said. "You've only got four seconds to (throw the ball). The average speed (to first base) is 4.2 seconds, so you've got to get everything done by four seconds."
"(Rick) really taught me about how to field with softer hands and just transfer the ball better, which really helped me improve my game," Souza said.
Ron Nomura also says Souza has all of the physical traits to be a high-caliber player in the SEC.
"You can train a donkey for 13 hours and give it the best facilities and best coaches, but the donkey ain't ever going to win the Kentucky Derby," Nomura said. "You have to have some athletic ability. If you look at the skills he has right now, he's going to fine tune his skills."
According to Ron Nomura, Souza runs a 7-second 60-yard dash, has above-average arm strength and can hit the ball hard.
"When he hits the ball, the ball takes off," Ron Nomura said. "A normal kid is not going to hit the ball that far, so he'll be able to hit bombs."
Souza comes from a talented baseball family. His father pitched at Hawaii before being drafted and playing in the minor leagues for a few years.
Souza's ultimate goal is to play professional baseball, but he said he would have to be drafted pretty high to skip college.
"Being from Hawaii, we're not playing against that high level of pitching each and every day," he said. "So going from Hawaii pitching to guys that have been to college is going to be a big change, and I think going to college could really help me develop from where I am now, which would really improve my chances of playing in the MLB."
Souza is the eighth commitment in Arkansas' class of 2023, according to a Perfect Game commitment database.
Discussion
Have a comment on this story? Join the discussion or start a new one on the Forums.