Ball should get chance to make early impact
Published: Monday, January 18, 2021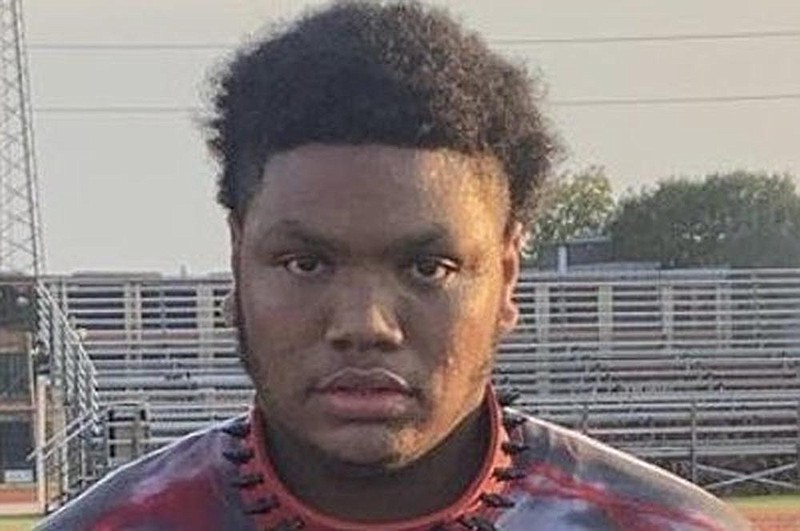 FAYETTEVILLE — Arkansas defensive tackle signee Cameron Ball would love to be on campus right now with his fellow classmates as an early enrollee, but his high school head coach thinks he'll still be ready to contribute next season for the Razorbacks.
Atlanta (Ga.) Tri-Cities head coach Cuevas Dargan believes Ball (6-5, 303) will mesh with the program very quickly once he arrives in late May or early June.
"I definitely think he is going to find his way on the field early at Arkansas," Dargan said. "I think that Arkansas has really good coaches in place and Cam is very high on these coaches. They did a great job recruiting him and he knows they are headed in the right direction. I think in the next couple of years that they will be a force in the conference."
The ESPN three-star prospect participated in Sunday's Florida-Georgia All-Star Football Game, which numbers alumni such as former NFL players Emmitt Smith, Deion Sanders, Derrick Brooks, Hines Ward, Champ Bailey and Fred Taylor.
He showed off his big-play ability with a 13-yard interception return to seal Georgia's 26-10 win over the Florida squad.
"I played and it went well," Ball said Sunday night. "The team won and I and a pick-6."
It comes as no surprise for Dargan, who watched Ball record 42 tackles, four sacks, three pass breakups and two recovered fumbles – one that he picked up and returned for a touchdown – as a senior.
"He is quick off the ball and is real good with his hands," Dargan said. "He has instincts, is able to get off blocks really good and when he gets off the blocks, he makes plays. It's a quality where he is not just looking for a tackle. I think he is the only player I have seen that has had multiple tackles for lost yardage and scooped and scored for two years in a row.
"That tells you the instinct that he has is not just get to the ball and make a tackle."
Bell, who had over 30 offers, chose Arkansas over Tennessee, Auburn, Mississippi State, Missouri, Florida State, Georgia Tech, Michigan State, Wisconsin, Arizona State, Illinois, Kansas, Louisville, Minnesota, Virginia Tech, Wake Forest, Vanderbilt and other programs.
With the covid-19 pandemic not allowing official visits to campuses, Dargan and Ball tried to get their best possible virtual looks at the contenders.
"Once teams started showing interest, Cam and I did virtual tours, researched the cities and schools and, even though he couldn't get there, we knew he would still be able to get some kind of feel about where he would be spending his next four years," Dargan said.
Dargan admires the fact that Ball chose to stay at Tri-Cities instead of going to a prep school.
"He's had four head coaches and 3-4 position coaches and he never left, which speaks a ton about his character," Dargan said. "He had opportunities to go to IMG Academy and places like that and he stayed with us.
"He came in with me as his position coach and I worked from position coach to coordinator to head coach during his time here. Basically we grew together."
Dargan sees Ball a leader on and off the field.
"I call him my team chaplain," Dargan said. "He leads every other player in the way they should go about living their life."
Discussion
Have a comment on this story? Join the discussion or start a new one on the Forums.