Diamond Hogs signee Swofford gets season underway
Published: Monday, February 28, 2022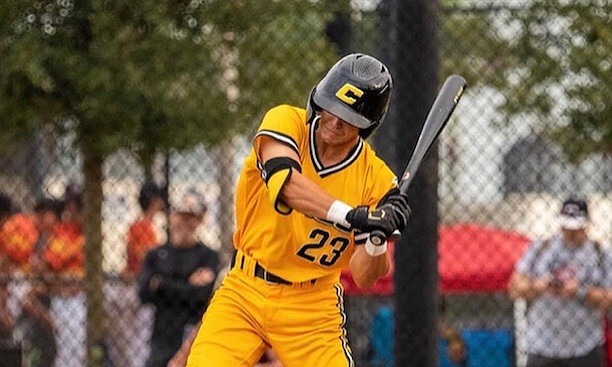 South Side Bee Branch baseball star and Arkansas shortstop signee Easton Swofford (5-10, 170) is eager to get his senior season underway Monday.
That will happen when his Hornets face Jonesboro, which features a fellow Razorbacks signee in pitcher Josh Hyneman, and Marion in a pair of games in Jonesboro.
"I can't wait. (It's) senior year and we are going to have a really good team," Swofford said. "It will be two good games to start us off. I am also really excited about Arkansas playing again, and they will be fun to watch."
Swofford is the top prospect in Arkansas and a preseason high school All-American by Perfect Game, and ranked 109th on Perfect Game's Top 300 Major League Baseball draft board.
Batting left and throwing right, Swofford hit .452 last season while leading Class 2A in home runs (10), RBI (52), stolen bases (32) and intentional walks (22). He walked 38 times overall.
"I put on about 15 pounds over the summer and during this offseason, so that should play into this spring," Swofford said. "We were state runner-up last season, had a really good year and set a few records that I was really proud of myself about."
South Side Bee Branch (29-10) won 23 games in a row – 22 by at least nine runs – before falling to Woodlawn 5-2 in last season's Class 2A state championship game.
The win was the 23rd straight victory for Woodlawn, which finished the season 33-3.
Swofford played his summer ball for Canes National.
"The summer went really good," Swofford said. "I played on the No. 2 team in the country, which was awesome, and I loved every minute of it. I was very blessed to be a part of it. I hit the ball well and played really good defense, so overall a good junior season and summer."
Swofford feels like he is a work in progress.
"I have always been a good hitter and that has always been my biggest strength," Swofford said. "This summer, my defense really came on and I really got that at the level I wanted to be at.
"Something I keep working on is strength. Getting stronger, I can hit the ball farther, throw farther, (and I'm) getting faster, so that is something that I am really looking forward to this spring."
Swofford enjoyed playing with his future college teammates.
"It is fun," Swofford said. "Growing up, everybody wants the same goals and we are reaching that goal and going to be on the same team the next three years. That is something I am really looking forward to in college."
Swofford committed to Arkansas coach Dave Van Horn and Razorbacks hitting coach Nate Thompson on Aug. 18, 2018.
"That was the year when they were the national runner-up," Swofford said. "That was a really big thing going into it and the coaching staff has been really good to me.
"Coach Nate Thompson has always answered any questions I have had and he has been the guy that I have talked to the most. I have recently talked to Coach Van Horn more. They have really turned the baseball program into something special that every kid wants to be a part of – or should want to be a part of."
Discussion
Have a comment on this story? Join the discussion or start a new one on the Forums.