Har-Ber ace signs with Diamond Hogs
Published: Thursday, November 9, 2023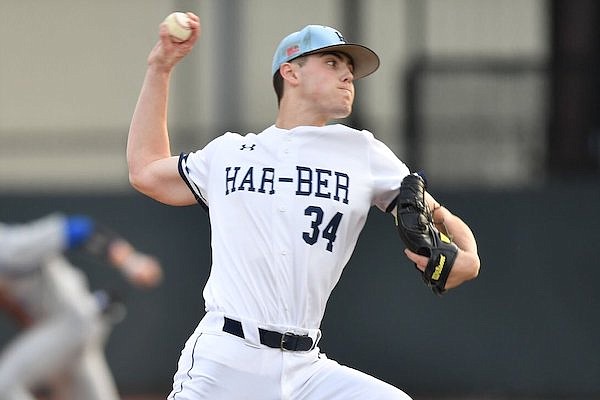 (
Andy Shupe
)
Springdale Har-Ber starter Ross Felder delivers a pitch Monday, March 6, 2023, as Rogers designated hitter Zach Lawing takes off from first during the third inning at Wildcat Field in Springdale.
SPRINGDALE — Ross Felder was grinning ear to ear just minutes before signing a national letter of intent to play baseball at the University of Arkansas on Wednesday morning.
"I
Discussion
Have a comment on this story? Join the discussion or start a new one on the Forums.