When ESPN announced Sept. 11 that Arkansas' game at LSU had been selected for a primetime telecast on Saturday night, it was five days before BYU beat the Razorbacks 38-31 in Fayetteville.

Arkansas Coach Sam Pittman said he and his staff discussed letting LSU score a touchdown with less than two minutes in the game with the score tied 31-31 late Saturday at Tiger Stadium.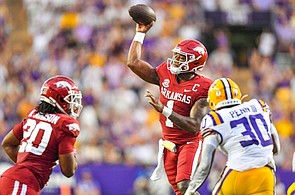 Arkansas finished 8 of 13 on third down at LSU last Saturday. Sam Pittman, obviously, was pleased given the team's poor showing in that area …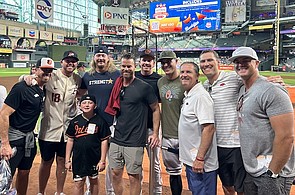 Subscriber Exclusive
While you're focused on football, I've got baseball on my mind with names that should be familiar to sports fans in Northwest Arkansas.