Until Arkansas' SEC opener at Auburn on Dec. 30, Razorbacks senior forward Justin Smith had never dealt with a serious injury.

Aliyah Boston had 26 points, 16 rebounds and 6 blocks, and No. 4 South Carolina beat No. 15 Arkansas 104-82 on Monday for its 24th straight win over SEC foes.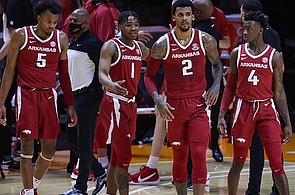 It hasn't been easy for Razorback fans the past 20 years. There's been more dashed hopes than ever imagined.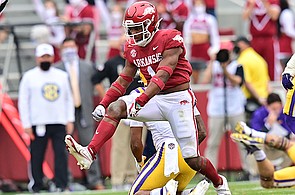 Jalen Catalon capped off an outstanding season on Monday by being named to the first-team Freshman All-American unit selected by the FWAA.