Connors State standout Mason Jones discusses commitment to Arkansas
Published: Saturday, April 7, 2018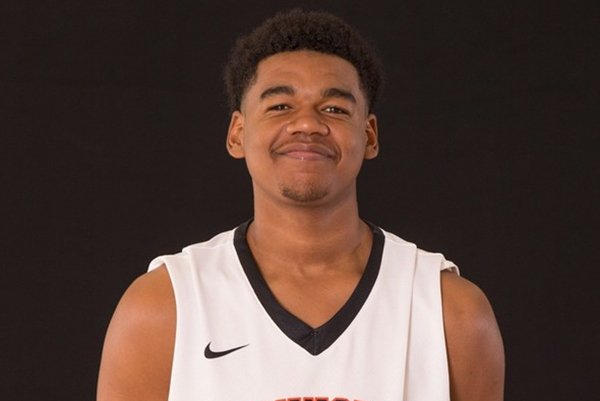 FAYETTEVILLE — It may seem like a quick courtship, but Warner, Okla., Connors State standout Mason Jones feels like he and Arkansas are a match made in heaven.
Jones (6-5, 205), who will have three years of eligibility left, committed to head coach Mike Anderson's Razorbacks Saturday night during his official visit to Arkansas, thus ending his recruiting abruptly.
BYU and Washington were two other schools he was considering.
"The Arkansas campus is beautiful and I really love the coaches and know that I am just a great fit for their system, and this was how this was supposed to come together," Jones said. "There were a lot of teams coming after me here lately, but Arkansas has been showing the most love and this is just where I feel I need to be.
"Coach Anderson said that I could come right in and play. He said he needed some players that are dawgs and that's just what I am."
Jones averaged 15.5 points, 6.9 rebounds and 2.5 assists per game this past season as a freshman for Connors (31-4), who made it to the National Junior College Athletic Association Tournament's Elite Eight.
"I know I am now ready to play at this level," Jones said. "That wasn't always the case. I only played basketball my senior year in high school then went to a prep school and felt like I needed to continue to grow as a person and that's why I went to junior college this year.
"It was the best thing that I could have done and probably was one of the best decisions of my life. I got to play for a legendary coach in Bill Muse and he helped me grow as a man and get ready physically, mentally and emotionally for this next step."
Jones shot 51.5 percent from the floor, 42.9 percent from behind the 3-point line and 77.4 percent from the free throw line.
He looks to step in to a role that would have been filled by freshman Darious Hall, who announced he was transferring last week along with sophomore C.J. Jones.
"I feel like I have a really good skill set," Jones said. "I can score the ball really well. I love to go rebound. I love to attack the glass. I can get the rebound and start the fast break, which I know they love to do here. The things I am working on are the little things. Everything else just comes natural."
Arkansas signed six freshmen in the early signing period and will have at least eight new faces on its roster next season with the addition of Jones and redshirt point guard Jalen Harris.
The late signing period runs from April 11 to May 16.
Jones comes from a basketball family as his older brother Matt Jones played at Duke from 2013-2017 and his older sister Jordan played at Texas A&M from 2012-2016.
He played his senior year at Triple A Academy in Dallas and attended Lincoln Prep one year before arriving at Connors State.
"It all was just leading me to this place," Jones said. "It was what I needed and now I have become one of the best freshman junior college guards in the nation and am ready to take the next step."
Discussion
Have a comment on this story? Join the discussion or start a new one on the Forums.