Best web comments of the week
By:
WholeHogSports
Published: Saturday, September 26, 2020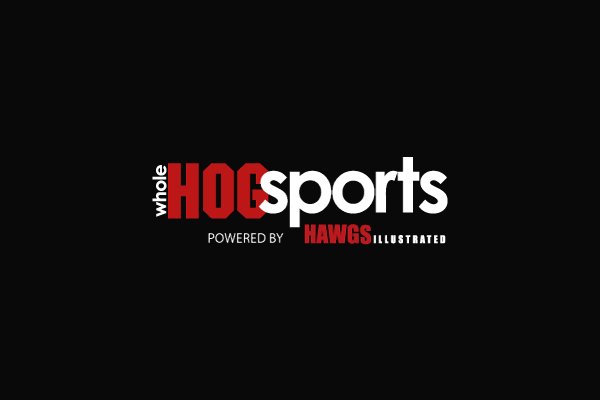 Assorted comments from Razorback fans on the premium message boards at WholeHogSports.com:
On the strength of Arkansas' 2020 schedule
wizardofhogz: Arkansas has the toughest schedule in the nation this year. It was close to, if not already that way…but dropping the non-conference opponents and adding Georgia and Florida made it a slam-dunk. The only question I have is if it is historically the hardest ever? Someone ought to retro-rank teams using ESPN's FPI and compare the most difficult schedules for each year.
bobghog: IMO the only rankings that matter are the ones at the end of the season.
ClayHenry: You won't know until the end of the year. And, you can't get the same matching data from ESPN for very long. ESPN hasn't existed long enough to have data from the 50s when the SWC was among the nation's best leagues.
MattJones: A good baseline test at the end of the season would be whether this year's Arkansas schedule was as hard as Texas A&M's last season when the Aggies played the national champion (LSU), national runner-up (Clemson) and two 12-win teams (Alabama and Georgia). That's not to mention a good Auburn team that won nine games. Even then it would be a difficult comparison given the differences with how unique the schedules are this year.
ClayHenry: The major difference is that Texas A&M played Arkansas last year. That flips any comparison. Arkansas (this year) is not playing anyone comparable to last year's Arkansas team.
tuschhawg: I've said for years that every game in the SEC for us is essentially a New Year's Bowl Game. What we need this year is to win one SEC game to be rewarded a non-conference bowl game against a patsy (in comparison).
Regarding Arkansas' depth at the running back position
eaglehog5: We know that Rakeem Boyd is a great one, but durability has been issue. The reports on Trelon Smith are promising. Who's next? Gotta have at least 3 who can get it done.
MattJones: I think Dominique Johnson is third. The coaches have said he shows good skills for his age.
holdenhogfield: The other issue on Boyd was conditioning. Last year, he tapped his helmet more than any player I've ever seen… The guys here have already written about how he's in better shape this season, …, so I'm really hoping he can stay in games and stay healthy. He is a difference maker and we need him toting the rock.
Quarterback Felipe Franks, defensive lineman Jonathan Marshall, running back Rakeem Boyd and linebacker Grant Morgan were named 2020 team captains
rjacbar: This is one way to announce the starting QB.
TomMurphy: So Grant is now … um … Captain Morgan?
DudleyDawson: Tom Murphy, two shows nightly folks. He'll be here all week. Try the veal and tip your waiters and waitresses.
TomMurphy: Thanks, Dudley. Extra cheese on the veal, please.
The Big 10 Conference reverses course, announces it will play football this fall
jhawg: You knew they weren't going to let a National Champion be crowned without a say in the matter.
SwineFusion: From everything I've read, this change in course was driven by new information from the medical advisors, including the availability of rapid testing that permits the daily checks. We'll see if it works. Certainly they'll benefit from watching what has already happened in college football and what will happen over the next month in the SEC and other leagues.
jimbeau77: Pac-12 will wait for the fires to be put out?
jhawg: No they are going to wait until some more power plants are built using windmills or solar-generating plants are completed so they will have enough electricity to play at night. It looks like they may be able to play in 2030.
Score predictions for today's game against Georgia
LoudLoyd: The glass-half-full part of me says that Georgia's offense struggles with quarterback play and Arkansas' offense does just enough to pull off the big upset of the day. The glass-half-empty part of me says the QB situation at Georgia doesn't matter and the talent gap is too much to overcome. The glass-has-just-the-right-amount of me says I'm just glad there's going to be a game. Georgia 27, Arkansas 13.
neastarkie: Since this is 2020 and it's not so much as whether the glass is half-empty or half-full. It's whether it's urine in the glass. Having said that, UGA is living in 2020, too. Nonetheless, I think UGA wins something like 35-21. Would love to be wrong.
hogbacker: Coach Sam Pittman era begins and could not be anymore excited for Saturday to get here. Until game day no one knows for sure who the starters will be on either team due to covid-19 and it's about time for the sun to shine on a pork butt! Hogs 21, Dogs 20.
SwineFusion: I think Barry Odom will have the defense looking much better and we'll get better QB play from Franks. And Georgia is breaking in a new QB and a new OC. But even if all those things break in our favor it may not be enough for an upset. Dawgs 24, Hogs 20.
bayouhog: Me thinks Swine is going to be close — and if the football gods are unusually cruel (penalties, turnovers, etc.) to UGA, who knows?
jmetsrule: I think it's 20- 6 at the half, which is not that bad, all things considered. Optically, it looks much better than the score. We move the ball on them. We just can't get in the end zone. They pull away a bit because of depth in the second half. Georgia 38, Arkansas 16.
white25: UGA 26, UA 6. The desire to win has returned.
generalhog: 21-20 Arkansas. Until the team we play proves me wrong, I'll always pick us to win.
jihawg: Arkansas 35, Georgia 28. Arkansas' offense is better than Georgia's. Compare position-by-position. Georgia's defense is better than Arkansas'. Arkansas' offense will score more on Georgia's defense than Georgia's offense will score on Arkansas' defense due to the X factor, being (offensive coordinator Kendal) Briles, Franks, Boyd, and the receivers.
jimbeau77: Inconsistent offense by the Dogs plus surprising defensive effort by the Hogs. Creates low scoring game. Sipping a little Kool Aid too. Hogs 20, Dogs 17.
stillgreghog: We were living in Missouri when I was born, so I am very much a "Show Me" kind of person. After our last few years, I am going to have to be shown that we can compete with teams like UGA. UGA 42, Hogs 6. Hope I am so, so wrong.
georgiahawg: Will be an interesting game to say the least. Wish we had an easier game to start to the season. Facing a very tough Georgia defense and believe our defense will be much improved in 2020. Lower points scored than the experts believe. Will have a chance to tie it on the last drive, but it ends similar to last year's Texas AM game with fourth down failure. Georgia 20, Arkansas 13.
snout: I see kind of a weird score due to fumbles, 2-point conversion or missed PAT, penalties. UA 18, UGA 30.
golfinhog: With this coaching staff, the Hogs will be much improved both offensively and defensively. We will also be fired up and won't quit playing hard until the game is actually over. As a die hard Hog fan, I will be pulling for the upset. But, the Hogs have too much ground to make up on teams at the top of the SEC and most first time head coaches, for teams with really poor records in prior years, can't make up that much ground in their first year. Georgia's defense is too strong even though our offense is going to be much better. Georgia 27, Hogs 17.
suigeneris: 38-13. It's closer throughout, until Georgia exploits the one-dimensional comeback attempts.
jhawg: I have no idea because I have not seen Arkansas play or practice this year. But neither have any of you, so…Georgia 41, Arkansas 17.
jrjdent: Dogs 40, Hogs 13. Reality of the lack of elite talent and depth is resurfaced.
harleyhawgidson: Georgia comes in here with the bare minimum number of players available. Georgia's entire starting defense is in quarantine. Georgia has the minimum number of QBs available (1) and he sprains his ankle on their opening offensive play (he'll be fine for next week). Hogs win a nail-biter, 17-14.
holdenhogfield: Georgia 31, Hogs 17. Georgia's D is awesome. I love our coaches and players, but look at Georgia's opening games under Smart. They give up no touchdowns. So I'd call my 17 optimistic. … I just don't see our D holding up to a real man's running game, and they sure have one. Still hoping for three wins on the season, and I'll be there screaming my head off, win or lose.
daytonabeachhog: … The fans who remain consistent that a Georgia blowout will occur keeps forgetting a very important detail: (Quarterbacks not available Saturday) Jamie Newman & J.T. Daniels took 85% of the snaps in (Georgia's) two fall scrimmages. If the Arkansas offensive line can give Felipe Franks 2.5 to 3.0 seconds to go through his progressions Arkansas wins! Georgia 13, Arkansas 24.
eaglehog5: G-dawgs 31, Hogs 21. We will lose, but will feel better about ourselves than we have in years. This will be a 3-7 season that feels like 7-3.
youdaman: Georgia, 31-13. Georgia will have five Myron Cunningham caliber players upfront and I just don't believe we have the front six to step up and be able to stop the run enough to win. Hope I'm wrong.
jacksonreid: I'm beyond flabbergasted people are picking Arkansas to beat Georgia. Some still don't understand the depth of the sinkhole and the long slog ahead. Georgia, 45–10.
oklahog: If we were playing Mississippi, Mississippi State, Mizzou, Tennessee, or Texas A&M I'd be okay with the rampant optimism. I'm okay with it, just not buying in! We are better than we have shown the last two years. We have talent, coaches, and a desire in the locker room. That said, this only moves the needle a little bit vs. an elite team. 38-13, Georgia, and I'll be happy. We'll compete, not embarrass, and will set ourselves up to win a couple of games in the near future.
lilhawg: Hawgs hang in early, then Georgia D gets some turnovers and they beat the spread, 38-13.
Discussion
Have a comment on this story? Join the discussion or start a new one on the Forums.