College World Series ballpark gets new name
By: The Associated Press
Published: Tuesday, December 21, 2021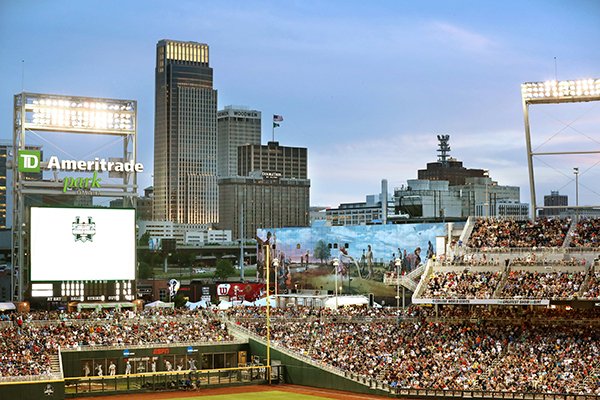 (
Ben Goff
)
Fans are shown on Saturday, June 16, 2018, during the College World Series at TD Ameritrade Park in Omaha, Neb.
OMAHA, Neb. — The Omaha stadium that hosts the College World Series each year is getting a new name.
The Charles Schwab Corp. on Monday announced it has obtained naming rights to the baseball stadium through 2029. The stadium previously known as TD Ameritrade Park will be renamed Charles Schwab Field Omaha.
The stadium had been known as TD Ameritrade Park since it opened a decade ago. Schwab acquired TD Ameritrade in 2020.
Jonathan Craig, managing director for investor services and marketing at Schwab, said in a news release that the announcement "signifies our continued commitment to the people of Omaha and to baseball fans from across the country who visit the city each year."
Discussion
Have a comment on this story? Join the discussion or start a new one on the Forums.